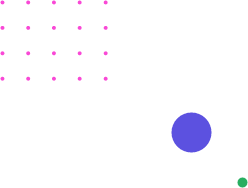 Innovative FinTech Solutions for Financial Institutions
In the ever-changing world of financial technology, iBOS Limited stands out as a leading software development firm. Our state-of-the-art technologies and forward-thinking solutions help financial institutions prosper in the modern world. In order to provide software solutions that promote growth and streamline operations, our team of professionals combines in-depth industry knowledge with technological experience. Put your faith in us to bring your FinTech ideas to life and help you remain ahead of the curve.
The fintech industry has become increasingly important in recent years due to its ability to provide innovative financial solutions that are more accessible, convenient, and affordable for consumers and businesses alike. Fintech has revolutionized the financial industry by leveraging technology to create more efficient, secure, and user-friendly financial services and products.
Fintech has the potential to provide financial services to underserved and unbanked populations who have limited access to traditional banking services. By leveraging mobile devices and digital platforms, fintech companies can reach people in remote areas and provide them with affordable and accessible financial services.
Regulatory Compliance

Financial organizations must successfully negotiate intricate regulatory frameworks and maintain compliance at all times. By creating reliable software that strictly follows the most recent rules, we assist our clients in overcoming compliance issues.

Security and Data Privacy

Protecting customers' personal and financial information is a top priority in the financial technology (FinTech) sector. To protect your information and maintain conformity with applicable industry standards, we use cutting-edge security methods and encryption technologies.
Scalability and Performance

Software systems need to be scalable and performant so that they can keep up with the needs of a growing firm. We provide high-performance, scalable solutions that can grow with your organization and deliver intuitive service to your customers.

Integration Challenges

Financial technology firms frequently use a wide variety of software and hardware. Because of our proficiency in system integration, we can easily link together a wide variety of programs, allowing for streamlined communication and operations.
Solutions We Provide for This Industry
Custom Software Development

We specialize in creating bespoke software solutions for the FinTech sector, including mobile apps, online applications, and enterprise systems. Our products and services give you the tools you need to streamline operations, provide superior support to customers, and expand your organization.

Blockchain Technology

We use blockchain technology to build trustworthy, open, and decentralized monetary systems. We are able to create dApps, smart contracts, and cryptocurrency solutions because of our experience in blockchain development.

Payment Solutions

Our team is dedicated to creating cutting-edge payment systems that meet the ever-changing requirements of the FinTech sector. Our experience extends to all types of mobile and online payment systems, including gateways, wallets, and P2P networks.

Data Analytics & Artificial Intelligence

To aid financial institutions in gaining insights, seeing trends, and making data-driven choices, we employ cutting-edge data analytics and artificial intelligence technology. Our products and services will help you achieve optimal risk management, fraud detection, and consumer profiling.

Cloud Services & Infrastructure

We offer cloud-based services that improve the scalability, dependability, and adaptability of your FinTech infrastructure. The use of our cloud services guarantees error-free data management, lowers operating expenses, and facilitates productive teamwork.