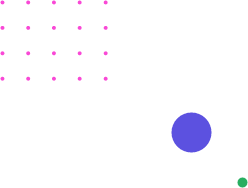 Empowering Telecom Industry with Advanced Software Solutions
We have delved deep into the intricate workings of the telecommunications industry, enabling us to grasp its nuances and inherent challenges with great precision. Our extensive expertise in both technology and business equips us with the ability to offer innovative solutions to address corporate dilemmas, fostering advancements across multiple fronts, ranging from revenue growth and enhanced customer satisfaction to heightened operational efficiency.
By placing your trust in us, we can guide you through the process of modernizing your telecom enterprise, ensuring that you remain at the forefront of the industry's ever-evolving landscape. Our commitment to staying ahead of the curve and embracing cutting-edge technologies empowers us to deliver transformative outcomes for your organization.
In collaboration with your team, we will work tirelessly to understand your specific goals, challenges, and aspirations. This deep understanding allows us to tailor our solutions to your unique needs, ensuring that our recommendations align with your strategic objectives. We are committed to forging a partnership built on trust, transparency, and open communication, enabling us to co-create a roadmap for success.
Network Optimization

We help telecom firms optimize their networks and create a smooth user experience by providing software solutions for traffic management, network monitoring, and predictive maintenance.

Digital Transformation

We are experts in digital transformation and have helped several telecommunications businesses improve customer experiences by introducing cutting-edge tools and procedures.

Customer Experience

We provide telecom firms with software solutions that facilitate excellent customer experiences across all touchpoints through tailored interactions, efficient customer support, and real-time feedback.

Security and Compliance

To protect our customers' personal information, we offer software solutions for secure data processing, identity and access management, and regulatory compliance.