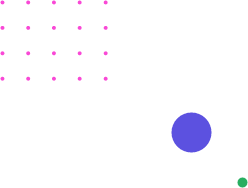 Unleash the Power of E-commerce with the Right Team
The advent of e-commerce ushered in a new age for the global commercial community. Our E-commerce Application Development services will get you up and running with an online business, or help you improve your current one. In order to allow you to concentrate on expanding your business while we handle the technical details, our team of specialists can construct specialized E-commerce platforms to meet your unique requirements.
We have expertise in developing a wide range of E-commerce platforms, including online marketplaces, B2B and B2C portals, mobile applications, and more.
Our solutions are user-friendly, scalable, and secure, ensuring that your customers can browse and buy products with ease, while your business grows and expands.
In addition to our E-commerce Application Development services, we also offer ongoing support and maintenance to ensure that your platform remains up-to-date and secure, providing a seamless experience for your customers. With our expertise and experience, you can be confident in the success of your online business.
E-Commerce Website Design And Development

With our expertise, you will have an online store built from the ground up, tailored to your company's specific demands and aesthetics. We make sure the site is simple to use, straightforward, and search engine optimized so that more people will find it.

Custom E-Commerce Development

We can design and develop a bespoke e-commerce solution to match your unique business needs. Our team is well-versed in the development of advanced E-commerce platforms, including those that support subscription-based business models, multiple vendors, and in-depth inventory tracking.
E-commerce Mobile App Development

When it comes to e-commerce, we develop both native and hybrid apps for Android and iOS to give users the best possible experience. Our mobile apps aim to be simple to use, quick, and safe for all users. Our focus is on delivering an easy-to-use, intuitive interface.

E-commerce Integration Services

We offer integration support for many different shopping cart solutions, including but not limited to Shopify, WooCommerce, Magento, and more. We assist companies in integrating their e-commerce platform with additional resources, like payment processors, shipping companies, and advertising platforms with seamless operations.
Benefits of eCommerce Platform
Increased Reach

By using an online marketplace, companies can reach a wider customer base than ever before. Businesses can also reach clients all over the world at any time of day or night by using an e-commerce platform.

Reduced Costs

Using e-commerce platforms, companies can talk to their customers in real time, making suggestions, giving discounts, and more. Proper communication allows businesses to gain valuable insights.

Reduced Costs

Overhead expenses like rent, utilities, and personnel can be reduced with the use of an effective e-commerce platform. Overall, implementing an effective e-commerce platform can offer several benefits for businesses.

Increased Sales

Offering a user-friendly and accessible online storefront makes it easier for customers to make purchases, which in turn boosts revenue for online merchants. All people can easily access a storefront, which is accessible.

Data Analytics

Information on customers' habits, tastes, and preferences can be gleaned through an e-commerce platform. This information can be used to improve marketing campaigns, make better products, and make customers happier.