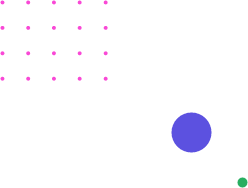 Turn Your Vision into a Mobile Masterpiece with Top-Notch App Development Services
In today's digital age, having a mobile app for your business is no longer an option but a necessity. With more and more people relying on their smartphones for everyday tasks, having a mobile app can help you reach out to a wider audience and provide them with a seamless user experience.
However, developing a mobile app requires a high level of expertise and experience. That's where top-notch app development services come into the picture. With the help of our professional app development team, you can turn your vision into a mobile masterpiece that meets your business objectives and delights your customers.
If you want to turn your vision into a mobile masterpiece, it's essential to invest in top-notch app development services. With their expertise and experience, they can help you create a mobile app that meets your business objectives, engages your customers, and drives your business forward in the digital world.
iOS Application Development

We good at making specialized apps for Apple devices including the iPhone, iPad, and Apple Watch. To ensure your app stands out in the App Store, work with our seasoned developers that are well-versed in the latest technology.

Android Application Development

Let our team of experienced Android developers assist you in developing unique apps for Android-powered mobile devices and wearables. We develop premium Android apps with the newest tools available so that our users can always have the best experience possible.
Cross-Platform Application Development

Want your app to reach more people? We offer cross-platform development services so that you may build apps that are compatible with several platforms. As a result, you can save time and money in the long run while simultaneously expanding your app's user base.

App Maintenance and Support

As a part of our app maintenance and support services, we make sure that your app is always up-to-date and running at peak efficiency. As a service to you, we provide updates, upgrades, and fixes to ensure that your app remains stable.