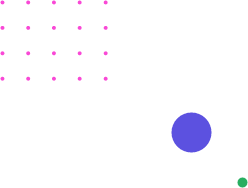 Get Your Best Team Right Here!
Looking for your next go-to partner for Resource Augmentation services for software development? We're here to provide our clients with the best IT resources to help them accelerate their business growth and stay ahead of their competitors. With our deep expertise and extensive experience in the software development industry, we strive to exceed our clients' expectations by delivering high-quality solutions that meet their unique business needs.
Staff Augmentation

We provide extra personnel to work with your existing team on a temporary or permanent basis. We recognize that locating the proper talent may be difficult, and that is where we come in. Our personnel augmentation solution facilitates the rapid expansion of your company without the fuss of recruiting.

Project-Based Outsourcing

We are accountable for the whole duration of the project. Our team of specialists works directly with you to comprehend the specifications of your project and to provide outcomes that exceed your expectations. With our project-based outsourcing solution, you can concentrate on your core business operations while we handle the rest.

Dedicated Development Team

We collaborate with you to create a business intelligence plan that is in line with your corporate objectives. Your key performance indicators (KPIs) will be identified by our team of consultants, who will also give you the tools you need to track them.
Offshore Resource Augmentation

From our offshore installations, we supply resources. Based on the needs of your project, we may also supply resources situated in close nations (nearshore) or distant countries (offshore). Our staff has expertise dealing with international clients and can tailor solutions to your specific requirements.

Technical Consulting

We offer technical consulting services to assist you in making educated choices about technology selection, architecture design, and project management. Our team of specialists has an in-depth grasp of several technologies and can assist you in selecting the appropriate tools and frameworks to achieve your business objectives.

Training and Coaching

We provide training and coaching to assist you in enhancing the skills of your existing workforce. Our training sessions include the latest technologies, best practices, and software development approaches. We collaborate closely with you to build training programs that are specifically tailored to your needs.