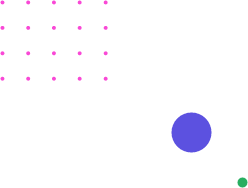 Empowering Education Industry with Advanced Software Solutions
We have honed our skills in leveraging digital solutions to empower educators and students, addressing the unique challenges prevalent in the education industry. With a deep understanding of both technology and the educational sector, we are equipped to offer state-of-the-art solutions that not only enhance student performance and engagement but also drive revenue growth. Count on us to assist you in revolutionizing your educational objectives and maintaining a competitive edge.
Our commitment to innovation extends beyond the classroom. We possess a keen insight into market trends and emerging technologies, enabling us to anticipate the ever-changing landscape of the education industry. By partnering with us, you gain access to cutting-edge advancements and a competitive advantage that propels your institution forward. Whether it's leveraging virtual reality for immersive educational experiences, implementing artificial intelligence to personalize learning pathways, or embracing data analytics to drive evidence-based decision-making, we ensure you stay ahead of the curve.
Personalized Learning

It might be difficult for teachers to provide individualized lessons for their students because they all have unique requirements and approaches to learning. By creating software that facilitates adaptive learning, competency-based education, and individualized learning plans, we assist our customers in meeting this problem head-on.

Student Data Management

Institutions of higher education are tasked with managing huge troves of student data in a way that upholds student privacy and complies with emerging data privacy standards. By creating software that facilitates safe, effective, and precise data processing, we assist clients in resolving issues related to data management.
Learning Management

The term "learning management" refers to the process by which instructors coordinate things like assignments, tests, and student participation. Our expertise is in creating LMSs that facilitate data-driven decision-making by standardizing processes, improving communication, and bringing everyone on the same page.

Collaboration and Communication

Successful learning outcomes can only be achieved via collaborative effort and open lines of communication. We provide software that facilitates better interaction between schools, students, and parents by facilitating the free flow of information.
Solutions We Provide for This Industry
Learning Management Systems

We design learning management systems, often known as LMSs, to assist teachers in taking control of their classrooms in terms of the creation of new material, the grading of student work, and the engagement of students.

Personalized Learning

We focus on creating solutions for personalized learning, such as adaptive learning, competency-based education, and individualized study plans, so that teachers may provide students with individualized instruction based on their individual strengths and weaknesses.

Student Data Management

We help schools and colleges handle massive volumes of student data while staying compliant with data protection requirements by providing software solutions that enable safe, efficient, and accurate data processing.

E-Learning and Virtual Classrooms

We are specialists in the development of cutting-edge e-learning and virtual classroom systems that make it possible to educate students at a distance, stimulate student interest, and improve academic performance.