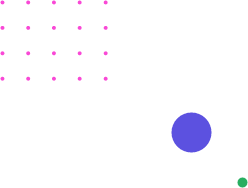 Empowering Real Estate Industry with Advanced Software Solutions
At iBOS Limited, we are proud to be a leading software development company focused on revolutionizing the real estate industry through cutting-edge technology solutions. We recognize the distinctive challenges that real estate companies encounter and have developed a profound understanding of the industry landscape. With our team of experts, we blend technical expertise with industry knowledge to deliver innovative solutions that propel business growth, elevate customer experiences, and optimize operational efficiencies. When you choose iBOS Limited, you can trust us to empower your real estate business and ensure you stay at the forefront of the competition.
Real estate companies operate in a dynamic and highly competitive environment. They need to effectively manage their properties, streamline processes, and provide exceptional services to clients. Our software development solutions are specifically tailored to address these needs. We offer a range of tools that enable efficient property management, including property listing and search platforms, CRM systems, and tenant management software. These solutions help real estate businesses centralize and automate their operations, making it easier to manage properties, track inquiries, communicate with clients, and streamline transactions.
Staying ahead of the competition is essential in the fast-paced real estate industry. iBOS Limited is committed to helping our clients gain a competitive edge through innovative technology solutions. We stay up to date with the latest industry trends and emerging technologies, allowing us to develop forward-thinking solutions that anticipate future needs. Whether it's incorporating artificial intelligence for predictive analytics or implementing blockchain for secure transactions, we leverage the power of technology to drive innovation and enable real estate businesses to adapt and thrive in an ever-changing market.
Process Optimization

We provide software solutions that enable efficient management, automation, and collaboration across various real estate processes, from property listing and management to transaction processing and customer service.

Digital Transformation

We offer software solutions that facilitate effective management, automation, and cooperation across a variety of real estate operations, such as the listing and maintenance of real estate properties, the processing of transactions, and the provision of customer care.
Customer Experience

Our company specializes in digital transformation, which makes it possible for real estate businesses to adopt new technology, simplify processes, and improve client experiences. Online platforms, mobile applications, and digital marketing tools are all part of our suite of products.

Data Management

In order to help real estate businesses make educated business decisions and achieve a competitive edge, we offer software solutions that facilitate secure data processing, analytics, and reporting.