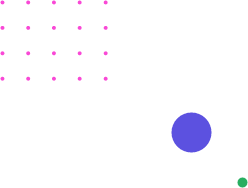 Empowering Media & Entertainment Industry with Advanced Software Solutions
iBOS Limited recognizes the unique challenges faced by businesses in the Media & Entertainment sector and offers tailored software development solutions to address these specific needs. We understand that staying ahead of the competition and efficiently managing content are crucial for success in this fast-paced industry. Our software solutions are designed to streamline processes, automate tasks, and improve overall efficiency and profitability for media firms.
Content management is a central aspect of the Media & Entertainment industry. With the increasing volume and variety of content being produced and distributed across multiple channels, it becomes essential to have robust systems in place for organizing, storing, and accessing content. iBOS Limited provides advanced content management solutions that enable media companies to efficiently handle their vast libraries of media assets. Our software allows for seamless tagging, metadata management, version control, and search functionalities, making it easier to locate and repurpose content. By optimizing content management processes, businesses can enhance productivity and reduce the time and effort spent on manual tasks.
Automation plays a significant role in improving operational efficiency in the Media & Entertainment sector. iBOS Limited offers automation solutions that help streamline repetitive and time-consuming tasks. Our software can automate workflows, such as content ingestion, transcoding, and distribution, allowing for faster turnaround times and reduced manual intervention. By automating processes, media firms can achieve higher productivity, minimize errors, and allocate resources more effectively, ultimately leading to improved profitability.
Content Management

Media and entertainment organizations face a difficult challenge in the management and distribution of their massive content libraries. Our material Management Systems (CMS) facilitate the orderly compilation and dissemination of material, thereby improving operational efficiency.

Workflow Automation

In order to manage content creation, distribution, and monetization with less time and effort, the media and entertainment sectors need to automate repetitive operations. The workflow automation solutions provided by iBOS Limited help businesses automate mundane operations in order to boost efficiency and cut down on overhead.
Data Security

Massive volumes of data, including private information and original works, are produced by the media and entertainment sectors. Protecting private information from theft or misuse is a top priority, and our software products are built with that in mind.

Digital Asset Management

Digital Asset Management (DAM) is a technology that is absolutely necessary for media and entertainment firms because it enables these businesses to effectively manage their media assets, which in turn reduces the amount of time and money needed to search for, retrieve, and distribute information.