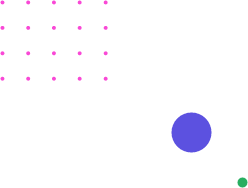 Empowering Healthcare Practitioners with Advanced Software Solutions
Our mission is to provide healthcare practitioners with advanced software solutions that can help them improve clinical processes, deliver high-quality patient care, and drive organizational growth. We do this by leveraging our team's deep understanding of the healthcare sector and technical expertise, and by constantly staying ahead of the curve when it comes to healthcare technology.
We believe that in order to truly benefit healthcare practitioners, our software solutions must be tailored to meet the specific needs of each organization. That's why we take the time to understand the unique challenges and goals of each of our clients, and work with them to develop a customized healthcare strategy that is designed to deliver tangible results.
At our organization, we are committed to staying ahead of the curve when it comes to healthcare technology. We constantly monitor the latest developments and trends in the industry, and work to incorporate them into our software solutions. This means that our clients can rely on us to deliver cutting-edge healthcare technology that is optimized for their specific needs and designed to keep them ahead of the competition.
Patient Data Management

Healthcare providers are tasked with managing huge troves of patient data in a way that upholds patient privacy and complies with any data privacy standards. By creating software that facilitates safe, effective, and precise data processing, we assist clients in resolving issues related to data management.

Integration Challenges

Problems with IntegrationHealthcare professionals rely on a wide variety of systems and platforms that must communicate with one another in order to offer the best possible care for their patients. We are experts in integrating different systems so that information can flow smoothly and processes may be optimized.
Regulatory Compliance

To protect their patients' safety and privacy, healthcare practitioners must follow several rules and regulations. By creating software solutions that are in line with the most recent rules and industry norms, we aid our clients in navigating complicated regulatory frameworks.

Patient Engagement

Patient participation in their own care is essential for successful treatment. By creating software solutions that improve patient experiences, enable remote treatment, and promote patient contact, we assist healthcare practitioners in raising patient engagement.
Solutions We Provide for This Industry
Custom Software Development

Specifically for the healthcare sector, we create bespoke software solutions such as electronic health record systems, telemedicine platforms, and patient portals. Our products and services give you the tools you need to streamline operations, provide better care to patients, and expand your company.

Healthcare Analytics

We use cutting-edge data analytics tools to aid healthcare practitioners in making informed decisions that will have a positive impact on patient care, results, and efficiency. You may track developments, evaluate results, and base choices on hard evidence with the help of our products.

Health Information Exchange

Secure and reliable health information exchange (HIE) solutions are our forte, and we've worked hard to earn a reputation for excellence in this area. Data standards, data governance, and interoperability are all areas in which we excel.

Remote Care and Telehealth

We offer software products that facilitate the delivery of telehealth, telemedicine, and other forms of remote medical treatment. Healthcare providers may improve workflow efficiency and patient satisfaction with the help of our products.

Patient Engagement and Experience

We provide patient engagement and experience solutions including mobile applications, patient portals, and patient communication platforms that give patients more agency and control over their healthcare and improve their overall quality of life.