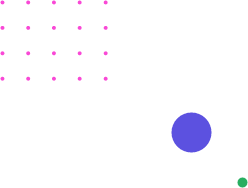 Step Into A World of Augmented Reality and Virtual Wonder
Our Cloud and DevOps Services is all about helping your business accelerate its digital transformation journey. We offer a variety of services that aid businesses in harnessing the potential of the cloud to increase flexibility, scalability, and efficiency while also facilitating smooth teamwork. By leveraging our knowledge of DevOps, we assist customers in streamlining their software development and delivery processes, allowing them to get products to market more quickly and with higher quality.
Our Cloud and DevOps Services team is made up of highly skilled professionals with years of experience in the field. We stay up-to-date with the latest trends and technologies, and we are committed to delivering customized solutions that meet the unique needs and goals of each of our clients. Whether you are a small start-up or a large enterprise, we have the expertise and resources to help you succeed in today's digital marketplace.
So if you're looking to accelerate your digital transformation journey, optimize your software development and delivery processes, and take advantage of the full potential of cloud computing, look no further than our Cloud and DevOps Services. We are here to help you achieve your goals and take your business to the next level.
AR/VR App Development

We provide bespoke AR/VR applications for companies of all sizes. Our development staff is well-versed in crafting dynamic and interactive content that is sure to hold the attention of your target demographic.

AR/VR Content Creation

You can rely on our content production staff to help you give form to your thoughts. When it comes to AR/VR, we produce top-notch digital assets like 3D models, animations, and more.
AR/VR Consultancy

We provide consulting services for augmented and virtual reality to help companies figure out how to use the technology most effectively. In order to tailor a plan to your needs, our specialists will work directly with you.

AR/VR Training

We also provide training in AR/VR for companies that want to build their own in-house capacities. With the help of our training programs, your team will be able to develop cutting-edge augmented and virtual reality applications.
Unity

With the Unity game engine, we can build cross-platform 3D worlds and interactive demos. It is an extremely potent instrument for augmented reality and virtual reality development, and it sees extensive use in the game industry.

Unreal Engine

We also make use of another gaming engine called "Unreal Engine" to produce high-quality, immersive experiences. In fact, several well-known virtual reality (VR) games and experiences have been developed using it because of how well-suited it is to constructing virtual surroundings.

Vuforia

Vuforia is an augmented reality platform used to develop marker-based augmented reality applications. With a mobile phone or other augmented reality technology, we can construct digital overlays that are fixed to physical items in the real world.

ARKit and ARCore

We can design augmented reality applications for iOS and Android with the help of ARKit and ARCore, two software development kits (SDKs). They equip programmers to make augmented reality applications that can be viewed on mobile devices' cameras.