 Business Intelligence Services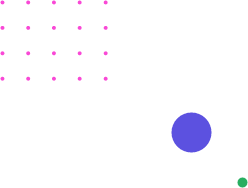 Unlock the power of your data with our expert Business Intelligence services
Welcome to our Business Intelligence Service! Our experienced staff is dedicated to giving organizations the resources they need to make data-driven decisions. Our mission is to assist you in turning your data into insightful knowledge that will increase your revenue.
At our Business Intelligence Service, we are committed to providing exceptional customer service and support. We pride ourselves on our responsiveness and attention to detail, ensuring that you have the support you need to make the most of your data. We look forward to working with you to achieve your goals and drive your organization's success.
Data Analysis

We assist you with data analysis to find trends, patterns, and insights that can inform business choices. To guarantee that you are utilizing your data to its full potential, our team of analysts employs a variety of tools and methodologies.

Data Visualization

To help you better comprehend your data, we use the most up-to-date data visualization techniques. Our design team produces unique dashboards and reports that are catered to your company's requirements.

Business Intelligence Strategy

We collaborate with you to create a business intelligence plan that is in line with your corporate objectives. Your key performance indicators (KPIs) will be identified by our team of consultants, who will also give you the tools you need to track them.

Data Warehousing

To enable you to store and manage massive amounts of data, we assist you in designing and implementing data warehouses. Your data warehouse is scalable, secure, and performance-optimized thanks to our team of developers.
For our business intelligence services, we employ a variety of technologies, including Power BI, Tableau, QlikView, and SAP BusinessObjects. Also, we are knowledgeable in data warehousing platforms, including Microsoft SQL Server, Oracle, and MySQL. For the purpose of ensuring that we are offering you the finest available solutions, our team of developers and analysts stays current with the newest trends and developments in the business intelligence industry. Our Business Intelligence Service is dedicated to offering our customers the best possible services that are tailored to their individual requirements. To explore your business intelligence requirements and to have us assist you in turning your data into insights, get in touch with us right away. At our game development business, we work hard to give our customers the best game development services possible that go above and beyond their expectations. Let us know about your gaming needs today, and let us help you make your ideas a reality.