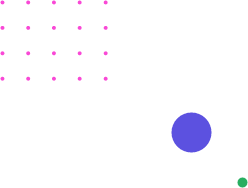 Level up your gaming experience with customized game development services
Welcome to our Game Development Service! Our team of skilled game developers is enthusiastic about providing you with captivating and immersive gaming experiences. Our objective is to make your video game ideas a reality and offer you a tailored solution that satisfies your particular requirements.
What sets our Game Development Service apart is your passion for creating immersive and captivating gaming experiences that keep players engaged for hours on end. Our team's expertise in the latest game development tools and technologies ensures that we can deliver high-quality games that meet the ever-changing demands of the market.
In today's competitive gaming industry, it's crucial to offer players something unique and exciting. With our customized game development services, we can help our clients stand out from the crowd and make a lasting impression on their target audience. So, let's level up the gaming experience and create something truly extraordinary together!
Concept Development

Our team of game designers and developers collaborates to produce a game concept that is in line with your goals and target market. We'll assist you in identifying important game mechanics, visual aesthetics, and user experiences that are essential to producing a hit game.

Game Design

As the game's concept is decided upon, we put together a thorough game design document that details every part of the game, including the plot, characters, settings, challenges, and gameplay elements. This makes sure that everyone working on the game is on the same page and pursuing the same objectives.

Game Development

To create your game, we employ the most recent tools and technology. Our talented development staff puts in a lot of effort to make sure your game is free of bugs, operates smoothly, and gives gamers an engaging experience.
For game production, we employ a variety of state-of-the-art tools, such as Unity 3D, Unreal Engine 4, GameMaker Studio, and Construct 2. Our area of expertise is the development of games for several platforms, including console, PC, and mobile.

To ensure that we are giving you the finest available solutions, our team of developers stays current on the newest trends and developments in the gaming business. At our game development business, we work hard to give our customers the best game development services possible that go above and beyond their expectations. Let us know about your gaming needs today, and let us help you make your ideas a reality.