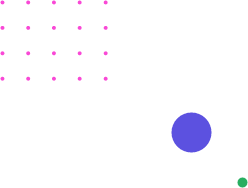 Transform Your Business with Expert IT Consulting Services
Are you looking for your next trusted partner for IT consulting services? Count us in! We are experts in assisting organizations in achieving optimal performance in their IT infrastructure, boosting efficiency in their operations, and stimulating creative problem-solving. We have a variety of services available, and our staff of IT experts is flexible enough to adapt to the demands of each individual customer.
We understand that IT consulting can be a significant investment for businesses, which is why we strive to provide flexible services that can be tailored to fit any budget. Whether you're a small startup or a large corporation, we can help you achieve your IT goals and drive your business forward.
Overall, we believe that our combination of technical expertise, creative problem-solving, and flexible services make us an excellent choice for any organization looking for trusted IT consulting services. We look forward to working with you to help your business succeed.
IT Strategy Development

Together with our customers, we formulate an in-depth IT strategy that serves their overall company goals. Our method includes taking stock of the existing IT framework, pinpointing problem areas, and plotting a course for future technological advances.

IT Governance and Risk Management

In order to safeguard vital resources, we assist customers in establishing robust IT governance frameworks and introducing sound risk management procedures. Our advisors use current best practices in the business to guarantee conformity with rules and guidelines.
IT Transformation and Change Management

We help our clients at every stage of their IT transformation projects, from the initial brainstorming and strategy development to the final evaluation and maintenance. In order to assist businesses in dealing with the people, processes, and technology shifts.

IT Operations and Service Management

To that end, we provide our services to clients that want to boost the efficiency and dependability of their IT infrastructure, operations, and services. Our experts know how to help businesses optimize their IT operations, boost service quality, and cut costs.
Discovery and Assessment

To begin, we analyze the client's existing information technology (IT) setup, procedures, and tools. As a result, we are able to zero in on potential weak spots and maximize advantageous regions.

Solution Design and Planning

The evaluation data serves as the foundation for the solution design and rollout strategy that supports the client's business goals.

Implementation and Execution

Throughout implementation, we collaborate closely with the client's IT department to keep business as usual as much as possible. Our advisors are available to answer questions and offer assistance at any point in the rollout.

Monitoring and Optimization

We then track the solution's statistics and make adjustments based on the client's input once it has been put into action. We want to make sure the client receives the most bang for their buck from the solution.